NOW AVAILABLE!!! GET PARTS 1 & 2 & 3 TODAY!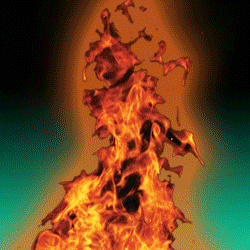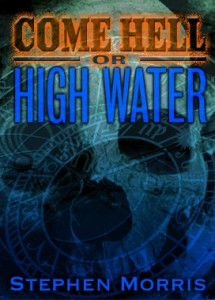 Kindle and Paperback versions available now! GET IT TODAY!
"Come Hell or High Water," a terrifying historic-fantasy trilogy from author Stephen Morris, erupts in 1356 as a witch's curse rings out over Prague's Old Town Square. As the old crone is bound to a stake and consumed by flames, her vengeful words set in motion a series of dark events that unfold across the centuries, culminating in the historic flood of 2002 that threatens to destroy the city.
This debut urban fantasy is gripping, intelligent and intricately layered with remarkable research and detail taken from authentic medieval occult practices and the legends of Mysterious Prague itself.
Readers of David Devereux and Jim Butcher will respond to the authentic magical practices and the detective work in both medieval and contemporary Prague as characters sleuth for the source of the evil they see working itself out in the life of the city and their search for the magical practice(s) that will be able to avert the coming disaster. Readers of Mike Carrey's "Felix Castor" books will appreciate the interaction of the living and the dead throughout the story while readers of Kate Griffen's "Matthew Swift" series will enjoy the intimate association of the magic with specific moments and monuments of Prague's history and culture. Fans of Robert Langdon's adventures will appreciate the authentic history that is woven into the story.
You can contact Stephen at ComeHellOrHighWaterPrague@yahoo.com
SUBSCRIBE NOW! Click here to subscribe to Author Newsletter & Announcements!